Christian
,
christian marriage
,
communication
,
couples
,
eBook
,
infidelity
,
LIFE
,
sex
,
single
,
single parent
,
spotlight
,
successful
,
women needs
39 Life Lessons Learned In 39 Years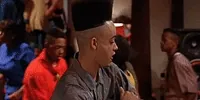 Tomorrow, 2/27 is my birthday!!! As I reflect on my 39 years of life and all the things I've learned, thought I would share them with you. It is always nice to reflect on where you came from and where you are going! They are in no particular order!
1. Live the Life I Love Minus Limits. (where you think the blog name came from 😄😄) I will no longer talk myself out of anything! Something I am truly doing my best to LIVE. No more talking myself out of anything! If my dreams don't scare me they aren't BIG enough! I have crazy faith to believe all things are possible!
2. What other people think of me is none of my business!! People are going to talk about you regardless so you might as well do what makes you happy! Live your Life! I used to walk in a room and wonder who would like me now I walk in and wonder if I like them! 🤷🏽‍♀️🤷🏽‍♀️🤷🏽‍♀️
3. Don't asky why me? Ask WHY NOT me? First step to success!! 💁🏽‍♀️💁🏽‍♀️
4. Believe what they do NONE of what they say! Actions speaks louder than anything words can say! People provide great lip service until it's time to really show support! People aren't always who they say they are or who they pretend to be! Smile in your face.. you know the rest! 👀👀
5. Happiness is an inside job! Don't assign that job to anyone! 💗💗 My happiness is not up to my husband or anyone else. Once I realized that happiness and joy are mine to own, I choose to be happy!
6. Marriage can be a beautiful thing when you focus on each other's strengths and not weaknesses! 👨‍❤️‍💋‍👨👨‍❤️‍💋‍👨👨‍❤️‍💋‍👨 I married an amazing imperfect man that is perfect for me. We fuss, we fight and we aren't perfect but we are perfect imperfectly together! 💓💓
7. Being a mom has been one of my TOUGHEST yet GREATEST accomplishments. 💪🏽My kids are my pride and joy! That is cliché but it is the GOD honest truth. They balance me out and show me just how gracious GOD is toward us. They have forced me to grow in SO MANY ways! Patience is at the top of that growth list!! 😥😥
8. Never judge a book by it's cover. Never judge a person by their outward appearance. I learned this at a young age but didn't really begin to understand it until I was an adult. Get to know people before you judge them based on outward appearances. 😎😎
9. It always seem impossible until it's DONE! 👩🏽‍🎓👩🏽‍🎓 This statement has gotten me through SOOO much! Especially my undergrad degree. I will carry it with me as I begin completing my Master's degree this summer. Time will pass regardless, why not make it count!
10. Act how I want to feel! 😊😌😃 People have asked me how am I so positive all the time? How do you look at the glass half full all the time? It is not because I don't have reasons to be upset, be frustrated, or be negative. It is just that I realized life is much easier when you always look on the bright side. I am the thermostat for my life. I decide what the temperature will be.
11. GIVE back to those in need! Be Humble and GIVE BACK to the less fortunate!!! You never know when it could be you. 😇😇😇
12. Beware of DREAMKILLERS! Everybody won't be happy for you. 😮😮😮
13. Life is about CONTENTMENT not ACCUMULATION. 🤩🤩 You can't take material things with you when you die. Being content with what I have and where I am in life has allowed me to be grateful for so many things that we take for granted everyday. Knowing that every season is for a reason! Embrace it and learn from it.
14. Anything that cost me my peace is TOO expensive! 👋 👋 (bye-bye) I've learned to love people at a distance and not allow them into my space. Toxic people aren't welcome in my life anymore! Friends or Family it doesn't matter!
15. Change is about gaining not losing! 👣👣 Transitions in life are hard but needed. The leaves change on the tree but the roots don't. Change is good and should be embraced not looked at as opposition. Parenting 3 teenagers, has taught me change can happen real quick, 0-100 REAL QUICK!
16. Celebrate myself and keep crushing my goals! 👏👏 I've learned to not share my moves with everyone. Very few selective people know my next moves. Some will copy, some will prey on you, and some will just flat out be haters.
17. Live in the moment!! Don't rush my life away! 👩🏾‍🎤👩🏾‍🎤👩🏾‍🎤 I will find something to celebrate each and every day! As my children get close to leaving home I am really finding out that every moment should be embraced.
18. I love COFFEE!!! I remember when I used to put so much stuff in my coffee I couldn't even taste it. Who knew? ☕️☕️ I love the taste of coffee!
19. What you do every day matters than what you do every now and then!! 📝📝 Now if I applied this to my diet/exercising…SMH!
20. Find your passion and you will never work another day in your life! 🏅🏅 Almost there…
21. Walk it Like I talk It!! Be a role model. Don't just talk about it be about it! 🚶🏽‍♀️🚶🏽‍♀️
22. Don't give my power away! 💆🏽💆🏽 My favorite saying, they tried it! They tried it but "it" didn't work, nope not taking my power! Everything doesn't deserve a response. The more energy you feed "it" the more it grows. No time for "it!"
23. It does not cost you one thing to be nice! 🤷🏽‍♀️🤷🏽‍♀️ It's takes too much effort to be mean and nasty. You never know what somebody is going through!
24. Support other people!!! 👏🏽👏🏽 I can admit I wasn't great at this until I realized that WE NEED EACH OTHER!! It cost you nothing to share someone's business on social media. You can buy stuff at Target why not buy from your brotha or sista! But black people please be professional and on time when we support you!
25. It's never too late to start over! 💫🌟✨🌏 You are your only obstacle! Trust the magic of new beginnings.
26. Rejection isn't always a bad thing. 🙅🏽‍♀️🙅🏽‍♀️ You are being re-directed to something better! Delayed doesn't mean denied!
27. Common sense is not common.. 🤦🏽‍♀️🤦🏽‍♀️ This is one flower that doesn't grow in everyone's garden! Seen on FB that, it is punishment to have common sense because you have to deal with those who don't have it! 😂 😂 😂
28. The importance of a hug 🤗 🤗and saying I love you EACH and EVERY day to my husband and my children. Had the biggest scare of our lives Feb 13, 2017. We have always said it out of routine but NOW it is with INTENT! 💓💓
29. Brings me to #29, BE INTENTIONAL! Don't do it if you aren't being intentional about doing it! Do it with a purpose and passion or not at all! 🤷🏾‍♀️🤷🏾‍♀️🤷🏾‍♀️
30. Plan for your future! Retirement is coming, I don't want to work up until the day I die. Do what others won't today, so you can live tomorrow the way others can't. Thanks to Dave Ramsey for that one. I agree with him on somethings NOT everything! 💰💰💰
31. Self-care is a MUST. 🛌🛌 💆🏽‍♀️💆🏽‍♀️If you aren't good for you then you can't be good for anyone else. Book that spa day, have a night out with your girls or guys, take that trip. NOT NEGOTIABLE!
32. Cherish your parents, they won't always be here! Give them their flowers while they are alive! 💐💐
33. Friends, you never lose them you just find out who the real ones are! 😎😎 There is a difference between true friends and acquaintances. Quality over Quantity ALWAYS!!!
34. If I can't be myself, I'm not coming! PERIODT!! Don't invite me! ✌️✌️
35. Don't take yourself too serious! 🎉🎉🎉 Have fun, dance, turn up a little bit it's ok!! If you know me you know ain't no party like a Tinsley PARTAY! We just enjoy life….
36. Traveling is BAE!!! 🛫🛫 Book that ish… Let's GO! Grab your travel buddies!! I know who I can and can't travel with!!
37. Never have or never will try to impress people! The Jones do not exist! No need to try and buy expensive things to impress people who DON'T really CARE! 😀😀😀
38. Stay in my lane! It's less traffic…. 🚗🚗🚗
39. I'm a nerd!! 🤓🤓 Books, Books, and more books!! 📖📖📖 I love to read.. Self Help books are my FAVE!! Audio books are awesome too if you don't like to read! Knowledge is power that can't be taken away from you! Book Suggestions???
These aren't the only lessons I've learned.. So much more! Life keeps teaching me things!!!
What has life taught you?? You are the author of your own destiny! You write the story of your life! You get to decide what you will and will not allow in your life!
As always, holla at cha girl!!! Leave a comment!
Let's get social! Follow me on FB or Instagram!